Insulation Mobile Tank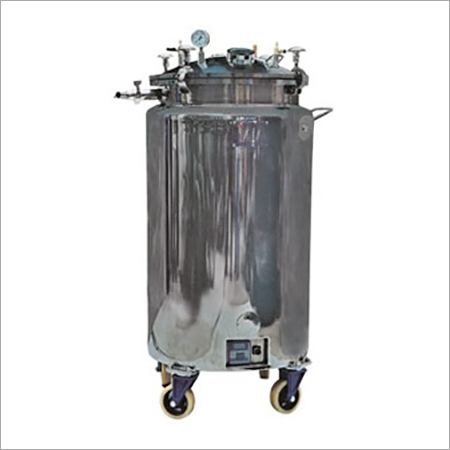 Insulation Mobile Tank
Price And Quantity
Set/Sets,

5000.00 - 50000.00 USD ($)
Product Description
Ruian Global Machinery Co Ltd is a producer of insulation mobile tank that follows all rules and regulations under ISO, CE and GMP standards. This portable tank has a wheel structure and therefore can be re-located whenever required within the facility. The tank as the very name implies is insulated for the reason of making it apt for controlling the temperature of stored liquids or gases. Using this insulation mobile tank, operating personnel from different industrial segments can maintain the content in the tank at constant temperature. With a stainless steel structure and integrated with valves, gauge and other accessories, this tank can be used for heated as well as cold storage applications.


With the utilization of premium grade of raw material by using the advanced techniques, offered Insulation Mobile Tank is being constructed. It is used for both heating as well as cooling storage applications. From the word insulation, it can be easily estimated that this fabricated tank will not let enter the heat in or exit from the tank, which keeps the fluid kept inside heat or cooled. Offered Insulation Mobile Tank is a kind of mixing vessel, where different fluids are mixed altogether. Such grade of tank can also be used at several areas, varying from refineries, storage terminals, waste water plants, fire generators, fire protection applications and many more. At compatible rates this mixing vessel can be easily availed by our prime customers.


Use: This mobile tank is ancillary facility used to transfer gelatin-solution in hard or soft capsule production.

Summarize: The stainless steel tank has a three-layers structure and makes use of electric heating to heat. It is equipped with a digital temperature controller. The upper cover of mobile tank can be opened quickly. Pressurized steam is adopted by the gelatin-solution from upper side to feed. There is an instrumentation device on the upper that displays and controls the transferring capacity and can stably transfer gelatin-solution. It features good insulating effect, high cleanliness according to the GMP standard. Capsules can be produced using this equipment.